BIO
"Kira Krueger can easily be described as an intense and sometimes fierce model that can dominate the camera, page and screen. A petite pocket badass standing at 5 ft 3 out of heels, Kira has so much dominance running through her work that she even makes this 6 ft writer feel short.
Which is perfect, because Kira's work features a combination of dark fetish/high fashion looks that are both natural and futuristic at the same time.
Based in Manchester, UK, Kira's half Thai/half Welsh, and a big fan of cosplay, PVC and latex, which she wickedly combines in her modelling work.
A one inch punch of positivity, Kira's dark, daring, sweet and exciting, without ever having to prove it in any shape or form."
-Editor, Mardi Gras Magazine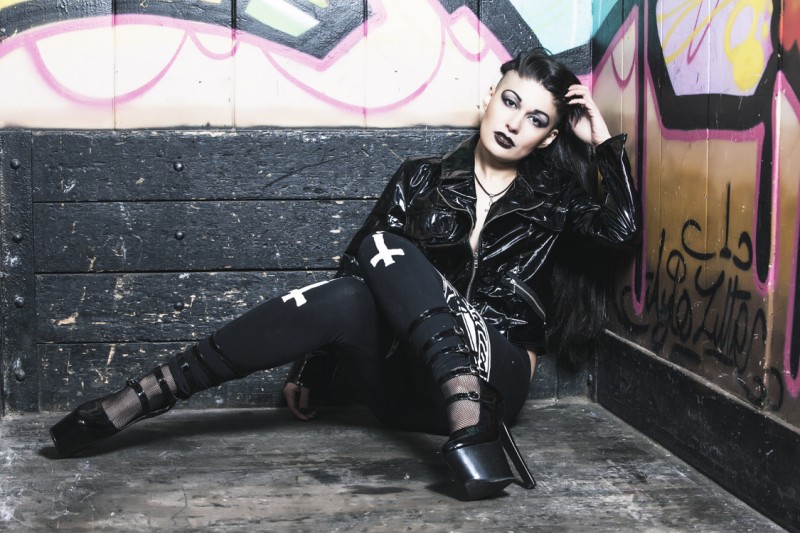 About
I would be the first to admit I am an unlikely model. I was an awkward, dorky child that spent most of my early years with my head in a book, escaping into my own fantasy world. It wasn't till I reached high school and saw 'The Crow' that I found my calling. I was in awe of Asian actors Brandon Lee and Bai Ling. Oh my goth! The aesthetic, attitude, outfits, music all made a lasting impression on me. I wanted to be like them so much but in my small town I faced even more ridicule for looking different and being weird. I channeled it into my Art and over time I found other kindred alternative souls that shied away from the mainstream and my confidence grew.
What changed?
I escaped to Manchester, immersed myself in the rock clubs and invented a confident, bad ass alter ego for DJing Riotgrrrl and Goth music. Finally in 2004, in the dawn of digital cameras and online modelling sites, I created the moniker Kira Krueger and the rest is history! Being a part of Afflecks Palace(known as "the Manchester mecca for all things alternative, Afflecks has the ultimate cult status", Eastpak city guides) where I had my shop for 8 years was a constant source of inspiration and opportunities.
Why those names?
Krueger is after the horror legend Freddy Krueger, while Kira was a nod to Deathnote.
In 2014, I took the plunge and set up a facebook page and website using the name 'Deadgrrrly' as a descriptive play on words and of my style.
In the Wirral where I grew up, dead was frequently used as slang for very... While grrrly takes away the passiveness of the word girly.
It harks back to my love of riot grrrl music and serves as a reminder not to care what the mainstream thinks, do it to make yourself happy. Be a rebel and proud. It doesn't matter what age you are, what size you are, what colour you are- anyone can be an alternative model. For me it's never been about competition, doing this lets me be a part of an extraordinary world and I hope that is conveyed in my images.
Please do get in touch via the contacts page if you are interested in booking Kira or in buying signed limited edition prints.